A Lady by the name of Wambo is receiving trolls from X formerly twitter after her business sales went down and has opted to sell it. She was selling Official and Casual Turkey clothes.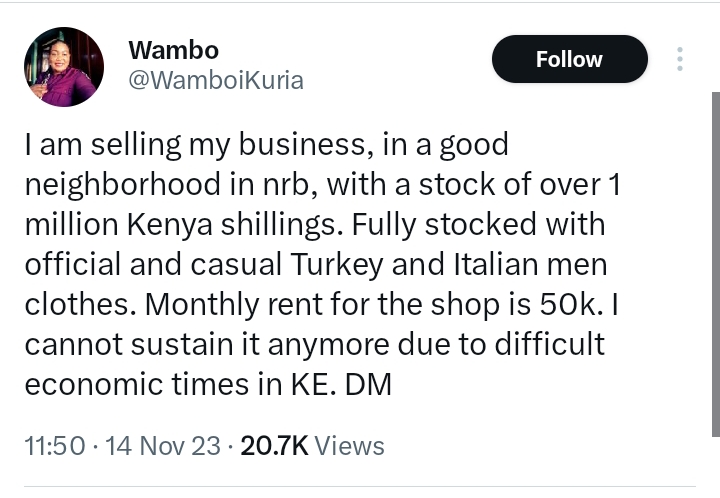 What surprised many and made many people attack her online is the fact that she campaigned and was Pro Ruto Government and critiqued and ridiculed anyone who was against the Government.She used her social Media page for politics and also business.

Harsh economy and rising cost of living made her to close the shop and sell it.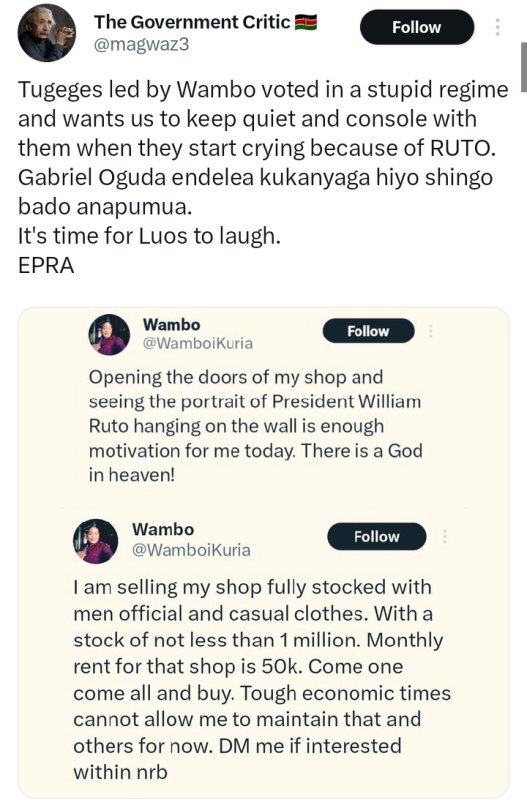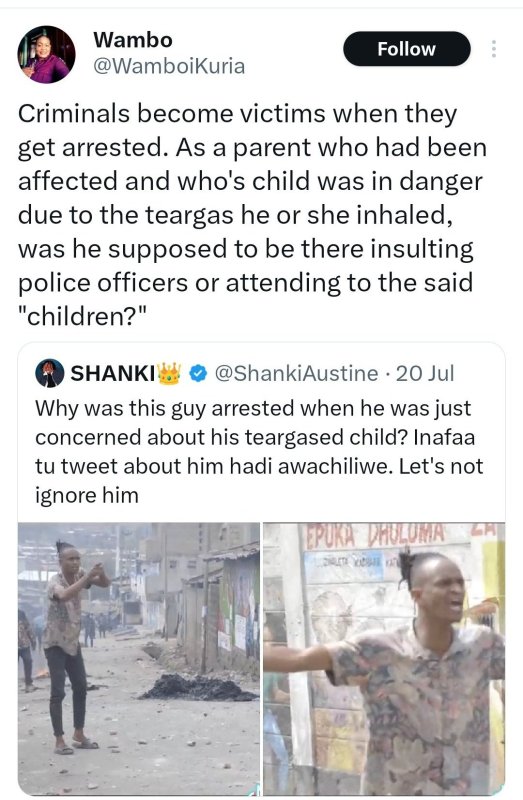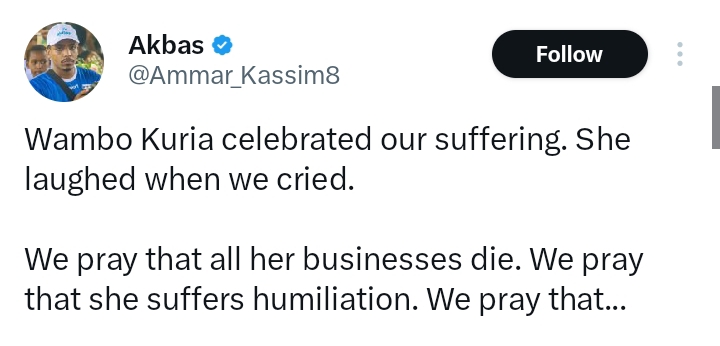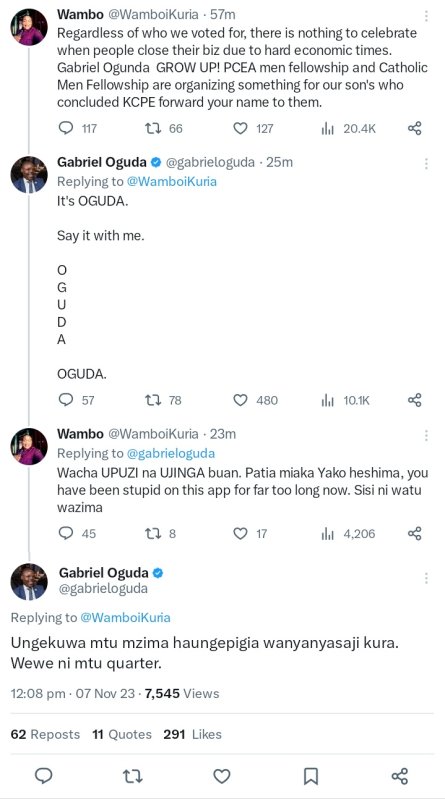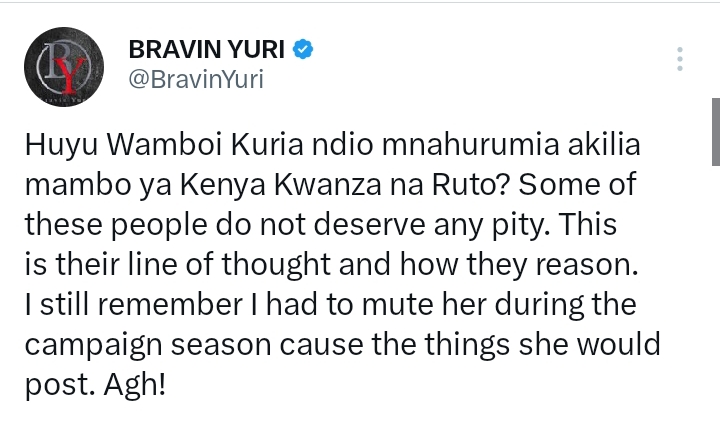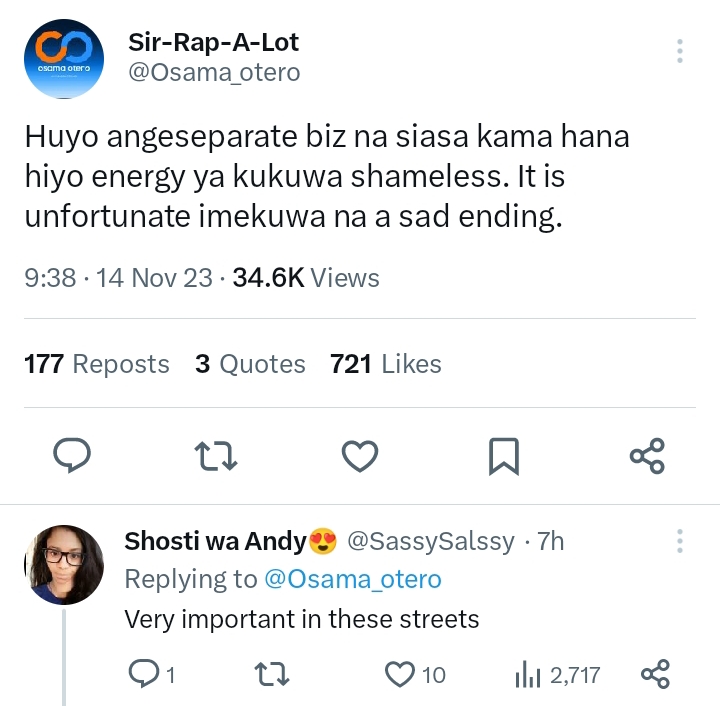 Due to the ongoing trolls , K24 team approached her for an interview to shed light on the harsh economy impacting businesses countrywide.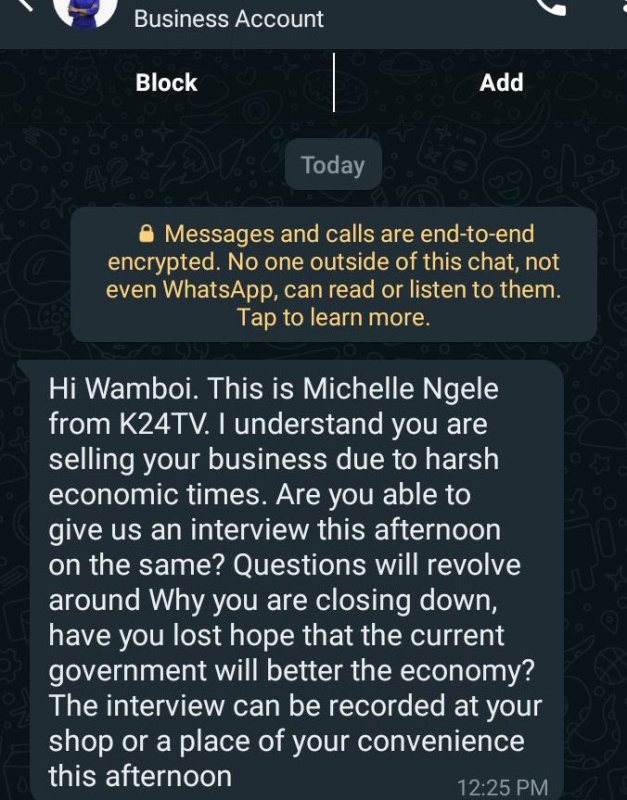 Kenyans were quick to tag K24 on a screenshot of her post criticizing the media house.Truly the internet never forgets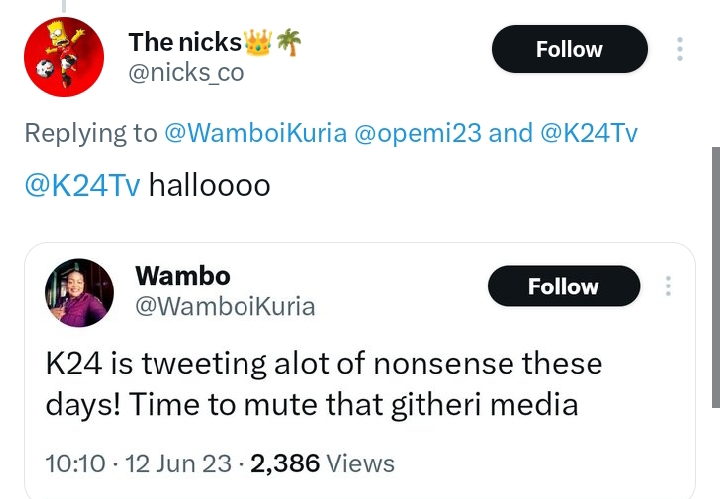 Below is her response from all the trolls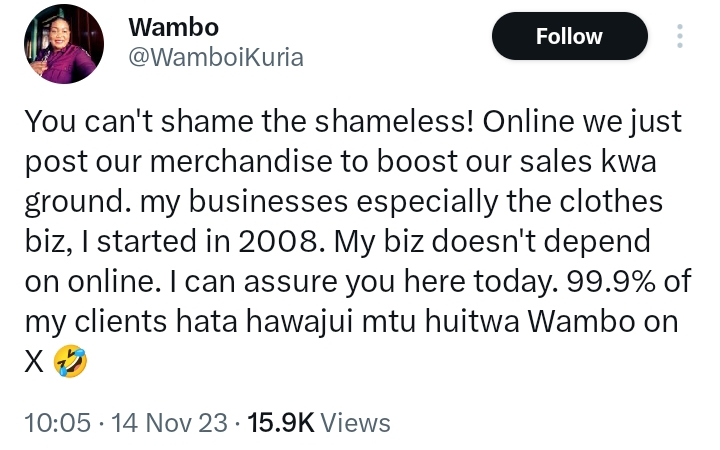 Last edited by a moderator: