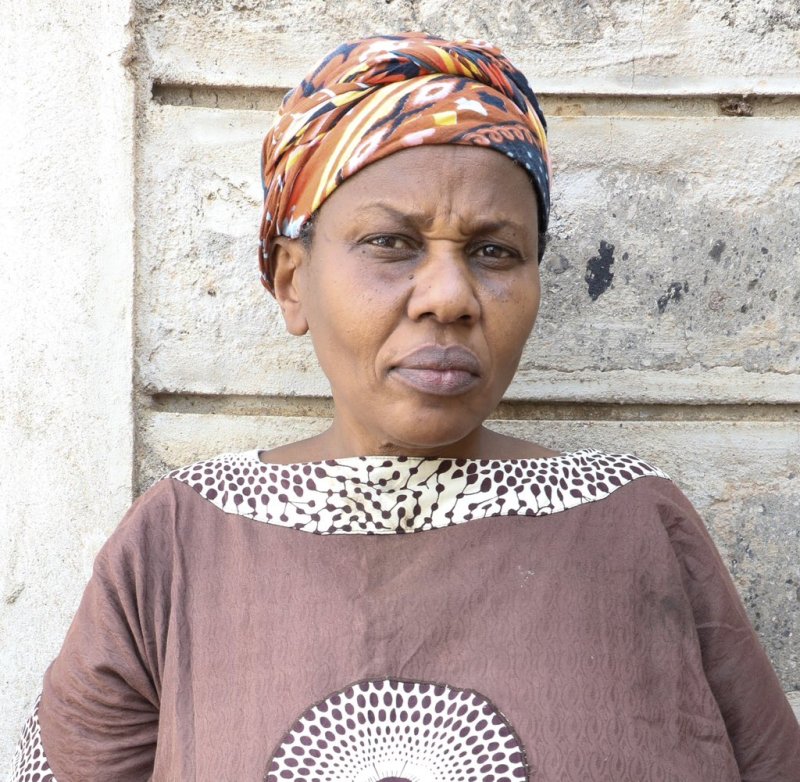 A multi-agency operation has today led to the arrest of four people in Kariwa slums around Ngara area, the quartet being suspected to be hardcore peddlers of marijuana drug within the city.
The four; Eugene Jumba, Hillary Jumbo, Sheila Waithera and Teresa Wanjiru, were arrested with 26 bags of marijuana, 4 cartons of rolling materials, 173 pieces of suspected blended drug/bhang and 42 cartons each containing 200 pieces of cigarettes.
Police say they also recovered KSH. 12, 975,000 in cash from the suspects, money that had been stuffed in gunny bags.
The DCI on the Other Hand claim the money recovered was 13Million.
"The case is under investigation by the DCI Anti-Narcotics Unit," police say.
Below is the statement from DCI
DETECTIVES RECOVER OVER SH13 MILLION IN ANTI-NARCOTICS OPERATION
A consignment of cannabis sativa and Sh13.4 Million in cash have been recovered today, following an intelligence led operation conducted by sleuths from the Anti-Narcotics Unit and the Trans National Organised Crime Unit.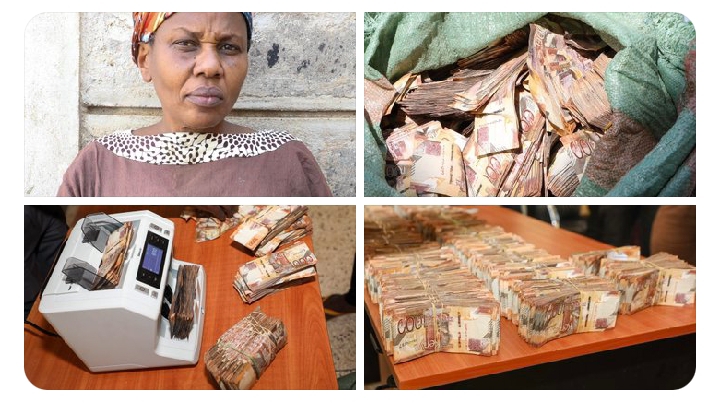 The detectives who were backed up by a contingent of officers from the Anti Terror Police Unit based at Parklands also managed to arrest four suspects found at the scene in the sprawling slums of Kariua, in Nairobi's Ngara neighborhood. A detailed search led to the recovery of two gunny bags where the millions of shillings had been stashed,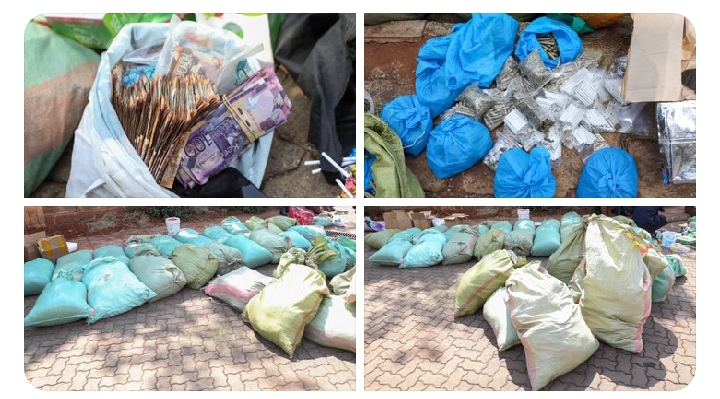 26 bags of cannabis, 4 cartons of rolling materials, 173 packaged sweets and a carton of suspected weed cookies.The suspects, 54-year-old Teresia Wanjiru and three juveniles aged between 16 and 17 were escorted to custody for further questioning pending arraignment in court tomorrow.