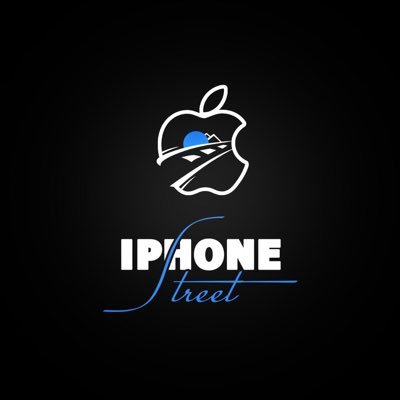 Iphone Street Kenya has found itself in the midst of a trending controversy, and not for the right reasons. Allegations have surfaced, accusing the store of selling refurbished iPhones disguised as new ones by repackaging them.
A viral video has brought these allegations into the spotlight, featuring a disgruntled customer who purchased an iPhone from the store in June of this year. Upon conducting some thorough checks, they made a startling discovery – the iPhone they had bought in 2023 turned out to be a 2021 model, battery having been charged over 645 times. All the while, it had been marketed and sold to them as a brand-new device
Here is another individual who fell victim to purchasing a counterfeit iPhone from Iphone Street Kenya.
The confessions are very heartbreaking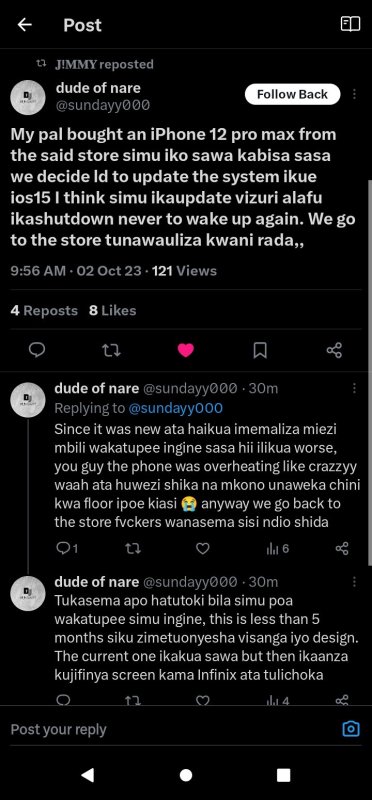 Below is the iStreet Kenya Statement.. The saddest part is they have not addressed the issue of selling old counterfeit / refurbished Iphones as new

Exposed iPhone shop iPhone Street Kenya has issued a statement over claims of selling substandard phones and going silent on their customers once they start experiencing problems with the gadgets.

On Sunday evening, a TikToker explained how he found out that an iPhone 11 he bought from the store was faulty and they suddenly went mute on him.

"These guys never respond to any question unless you are inquiring about buying a new phone. They even unsend messages they send you to clear evidence of the chats," the disgruntled iPhone user said.

The video shared above shows a number of buyers who've had negative experience with iPhone Street Kenya.

According to a statement published by the shop, the shop endorsed by multiple Kenyan celebrities say they are yet to set up a dedicated customer service to attend to their clients.

"First of all let us begin by acknowledging a shortfall on our part. We realize that we haven't set up a proper customer service and support center that can serve the rising number of clients, and for that we're truly sorry.

We've contacted the affected clients to come up with the best solution that guarantee their satisfaction," reads part of the statement attached on the slide.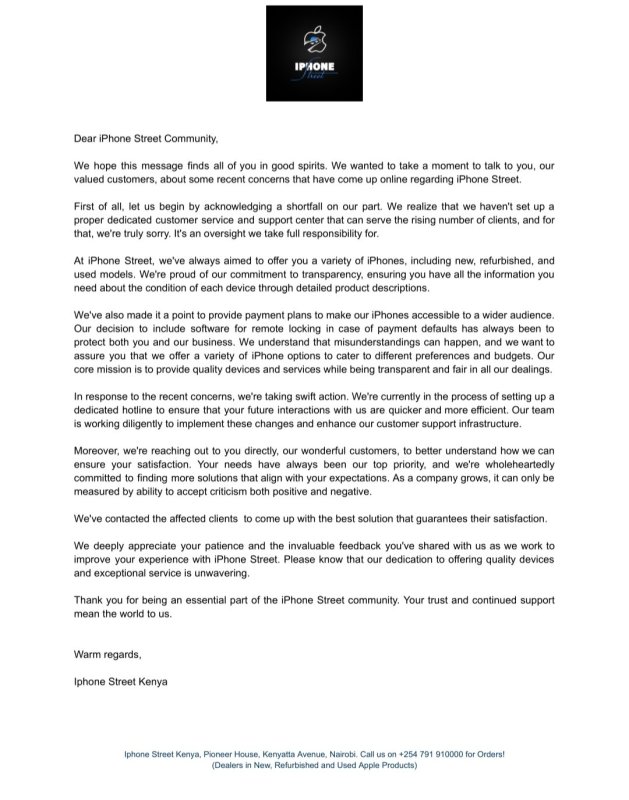 Below are the Kenyans reactions

Rash: Being sorry after being exposed doesn't make the apology valid bro

Lazzoj:Hii inakaa kuandikwa na chat GPT


Naom Kemunto5o :Hamja-address the issues of you guys selling stolen phones


Henry Kabogo: Are you among the Apple Authrised Resellers?

Muthoni Njakwe: You haven't addressed the issue at hand. There is nothing you've said in that statement.

Edgar: Loopholes everywhere. Why are your tiktok comments not open?

Albert: You haven't addressed the main issue at all.

Shanki: Alafu mtuambie mbona hamjawai fungua comments za tiktok tangu mfungue account

Jorodi: Loopholes! Cook, the field is yours.

Classic Books: Address the issue of you selling outdated phones.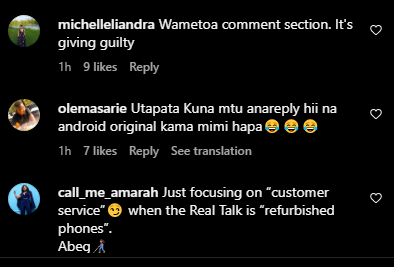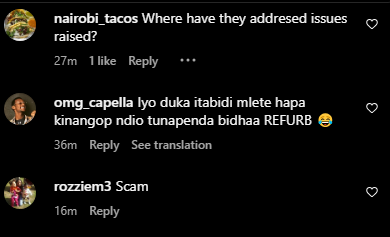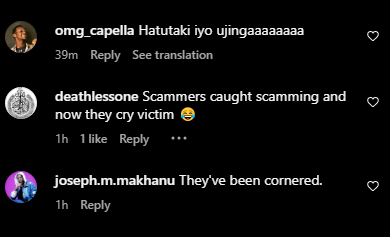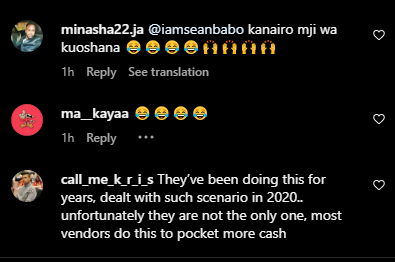 Last edited: