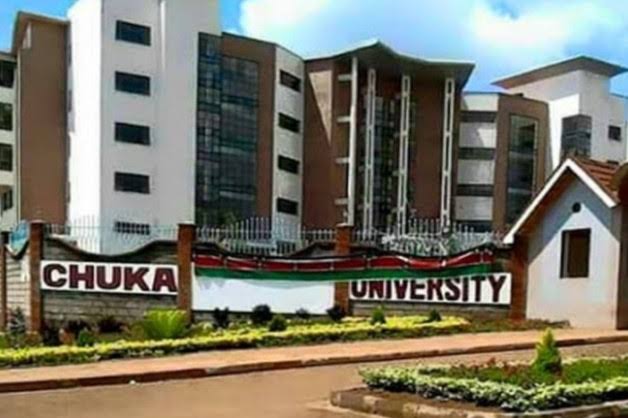 Sad story happened pale Chuka University. A 3rd Year Female student passed on last night under unclear circumstances but rumuor had it that she was drunk time anarudi akapata gate imefungwa bad luck akaanguka.

The events took place in Shalom Hostels.

His in law by the name Abuga Makori also shared the news of the same below.

"This in-law of mine from Mosobeti, West Mugirango was found DEAD in Shalom Hostels around Chuka University. They allege that she was drunk and had slid over a staircase. Painful that the father was called to pick a dead body."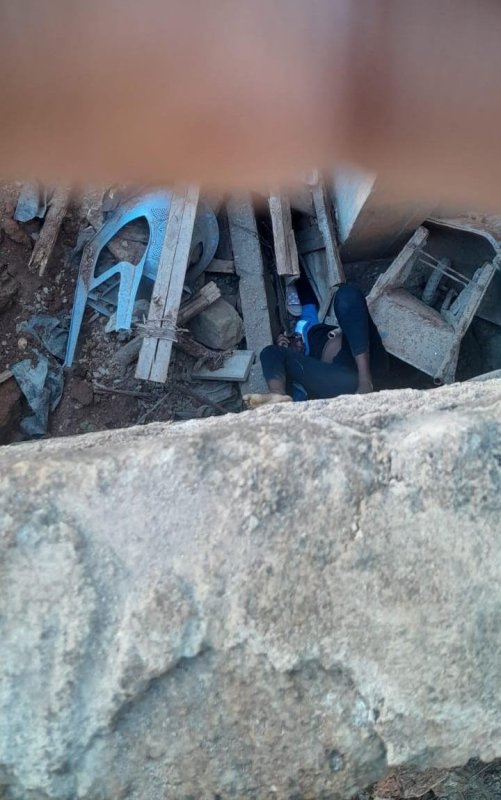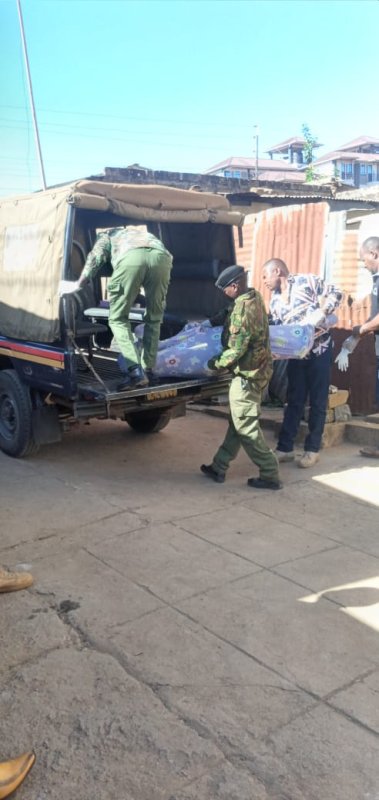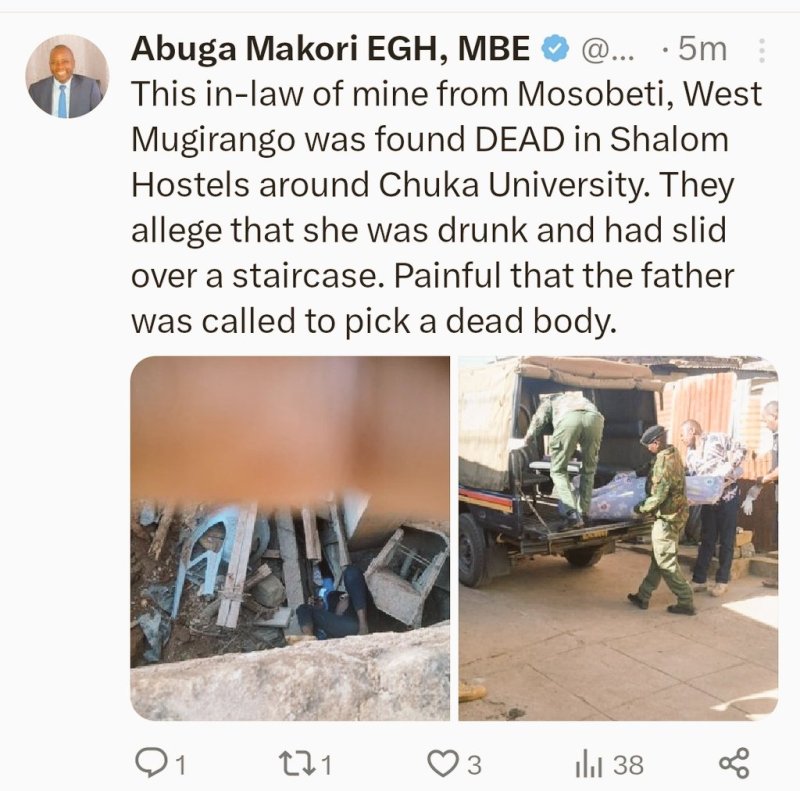 Last edited: