The LSK Nairobi Branch Rapid Action Team (RAT) has nabbed Brian Mwenda Njagi aka "Mike Ross" (pictured below), who has been falsely presenting himself as an Advocate of the High Court of Kenya and a member of the branch.
The impostor was nabbed after RAT received complaints from the public about his fraudulent activities.
According to the Law Society of Kenya (LSK) records he is not an advocate and has no license to practice law in the country.
He is currently being held at the RAT offices pending further investigations.
He argued 26 cases before High Court Judges, Magistrates, and Court of Appeal Judges, however, He won all the 26 cases before his arrest.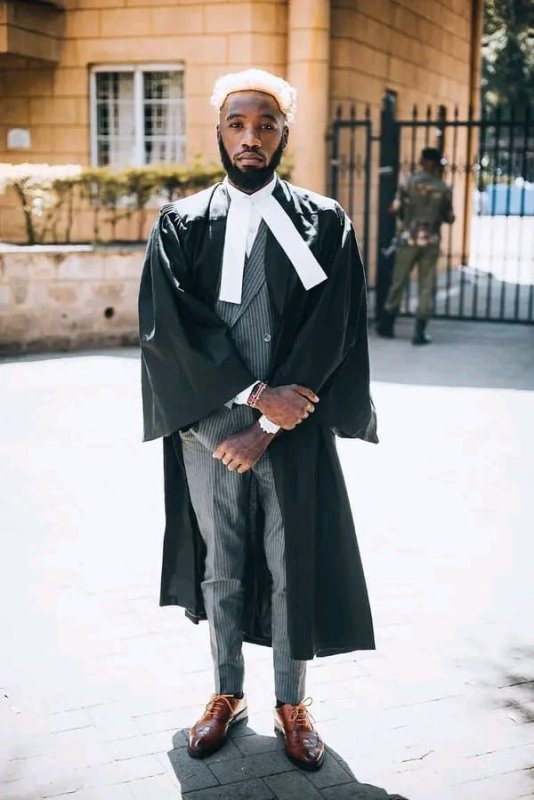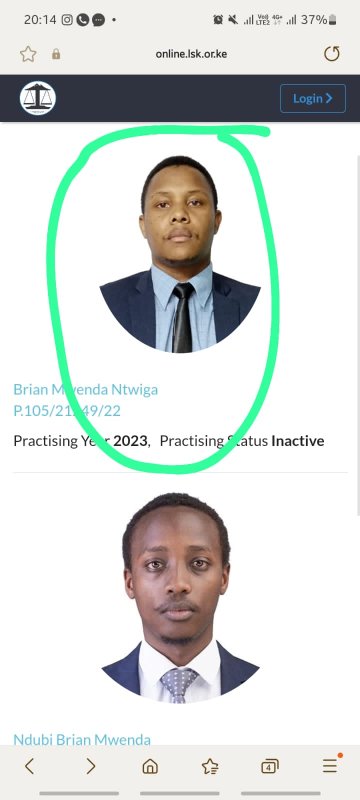 Watch the video below of Brian Mwenda who appeared in televised court proceedings
Below are some of the Kenyans reactions.
KUSO (Kenya University Student's Organization)
: It's unfortunate that LSK denounced & publicly distanced themselves from BRIAN MWENDA NJAGI aka 'Mike Ross' despite him raising the bar high for the Law Profession, fake or not.
KUSO has established, allegedly, that he is a Second Year COMRADE from Chuka University Pursuing Criminology.
He is a true testimony of what hustling means. If your degree or course doesn't make ends meet, its time to change goal posts.
Well done Brian!
They said you're not a member of LSK.
Well, you're a Member of KUSO and we recognize your legal knowledge.
Chapa kazi COURT bila uoga. Poverty is the Common ENEMY.
Abuga Makori
: A quack winning 26 cases yet there is an Advocate of the High Court who has never stepped in court! Brian Mwenda Njagi should be supported to do law. No need for condemnation. He is a genius.
Felix
: So the person who snitched on the one and only Senior Counsel Brian Mwenda Njagi AKA Mike Ross is his EX. Fear that gender buana.
I have just watched a video of Brian Mwenda, who appeared in televised court proceedings and was discovered to be a quack without an LLB or KSL cert. Not shocked at all - in Kenya, ANYTHING is possible. Hii Nairobi tulisema ukichunguza utapata ni wewe pekee unafanya HARDWORK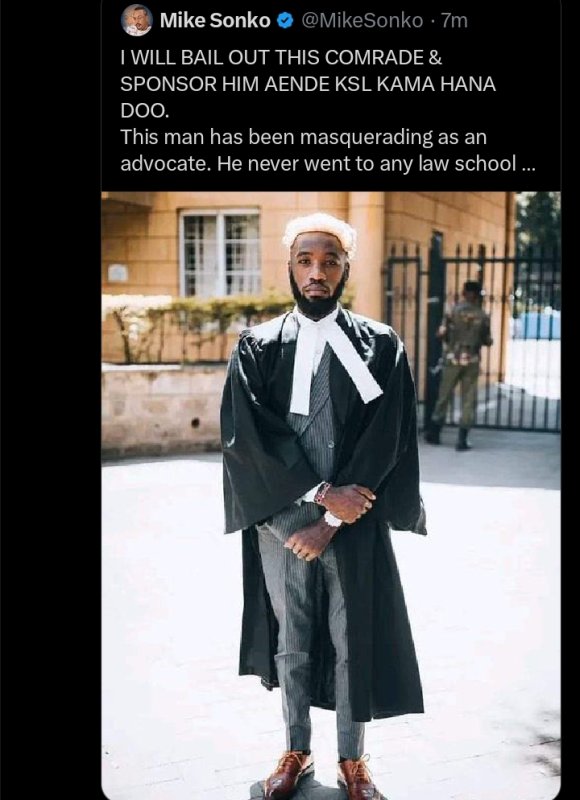 Last edited: