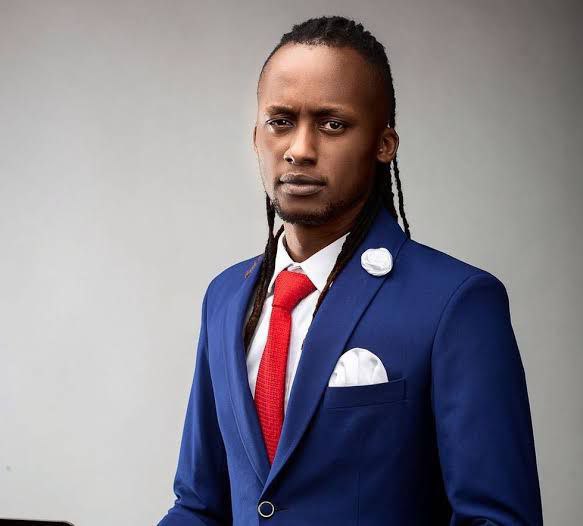 Arthur Mandela alias Xtian Dela got Kenyans talking and got mixed reactions after his recent post on social media.

Seems he is now an Instagram therapist, he is charging 1000bob to make calls to his Instagram clients for a 10 minute session.

Below is what he shared on his social media page
Below are some of the Kenyans reactions

LIBRA: When a therapist needs a therapist


Rogue Bartender: I would pay! Great business strategy btw..the guy is sharp.infact let me pay now i rant my hungover away

Fanta Fantana: Blunt ni Ksh. 150 na inafanya kila kitu ana offer


Nano: Si Arthur angefungua tu podcast mara moja.

Online best friend business is really booming,jobless peeps who have internet can try that.There are alot of lonely people,especially wazungu they need friends to talk to.

Bear: Nkt!
weuh

Honey Pot: Hapo kwa "why am i doing this?" Aseme tu ukweli... "because of money, i want your money." Watu sio wajinga buana...


Sharly shar: I would pay to have someone to rant to.But the fact that you have to book in advance and even wait for hours i think i'd have gotten over my issues before he gets time for me

Raine: Before being a therapist he should first go for the therapy and deal with the issues he has with his mother.Otherwise he can mislead people.There are qualified people for this job nwy let him deal with his issues before handling others.

J: Story ya shamba iliendaje

Kennice: Is there anything he hasn't tried this guy? And they never work out long term.Perhaps it's God calling him to come back to Him like the prodigal son.Atheist waniache priss i believe God and no amount of Poop emojis will change that.

Lucy:This is good idea,therapy is all about having someone to listen to you...some charge 3k and above

Mukami Wairimu: 1000 for 10 minutes.Utaongea saaa ngapi,ulie na akuadvice saa ngapi.Nunua Chrome ujifungie kwa bedsittter upige nduru mbili safi. Ama blunt ya chwani uingie tiktok uwatch sad videos utalia vizuri.

Frodo: This guy is really business smart lakini mbona he goes for 'scammy' businesses


Daisy: Another Makenzie anapanga kubrainwash watu.

Rasta Zeneca: Many people are already paying their pastors for this.Knowingly and unknowingly.

M&Ms:After ranting for 3 hours i thought he would go into podcast.That one would have suited him very well as definitely enjoyed his narration with Fatma.Anyway let's see if this kind of business will work out for him.Bora asikuje kulia juu sio bure therapists huwa wanasomea what they do.They learn to not be involved emotionally in people's sad stories.

Diana: One thing about Dela he will hustle
na watu wanalipia vitu zake


Phibss: Tumejua he gets up at 10 am on Saturday and 2pm on Sunday.Why do i have a feeling he will be hangovered on Sundays

Ati Sober...

Missme: Hehe this must be joke
justrant to a close friend or a stranger you may never meet... if you have deep-sitted issues then it's best to seek a real therapist,trust me it will do you good in the long run,than this 10 minute temporary sh** from an unqualified person

Babyghurl Toetoe: It's not bad if you think about it, maybe the price,but the idea is superb

Nilotic Q: He got with the wrong woman Aki.Akammaliza kabisa!!!Bila huruma


Mali: He wants to handle mental health na he's not a professional.I cannot emphasize enough, how DANGEROUS that is!

Chi Chi: Wash Wash walimkataa
Ana Nyota kabxa

Joan: The enemy is poverty... this will be like Edgar Obare strategy, walicheka whilst he laughed all the way to the bank. Nihanyu nyukwa

Bougie Boo: Ni therapy gani ya 10 mins...awache mind games

Mimi: Why Kenyan therapists have not thought of this i have no idea

Sina maoni: Put your house in order before you put someone else's.

Mercy Gift: I want to rant instantly kama ni kungoja wacha ikae

Elsie:Huyu amehustle sana aki