Breaking News: Government revokes the recently hiked service rates including national ID registration fee and passport increments. after uproar from citizens. Never has the constitutional line "We The People" had more impact..
Replacement for ID card will cost you 1000/=
New registration for ID card 300\=
Effectively 1st January 2024


Update:Government revokes increased service rates days after High Court suspended new charges; CS Kindiki says this is pending public participation before taking effect on January 1, 2024.

1. First time ID Application, prices drop from Shs. 1,000 to Shs. 300.

2. Applicants who demonstrate inability to.pay to be granted Waivers.

3. ID replacement fee reduced from Shs. 2,000 to Shs. 1,000 ( Digital ID to be unveiled in December, technically you will not need a printed ID if it gets lost.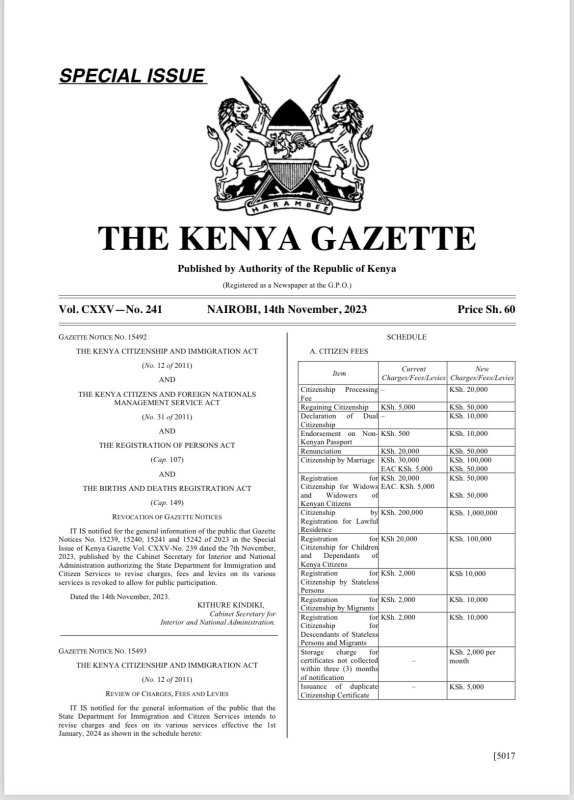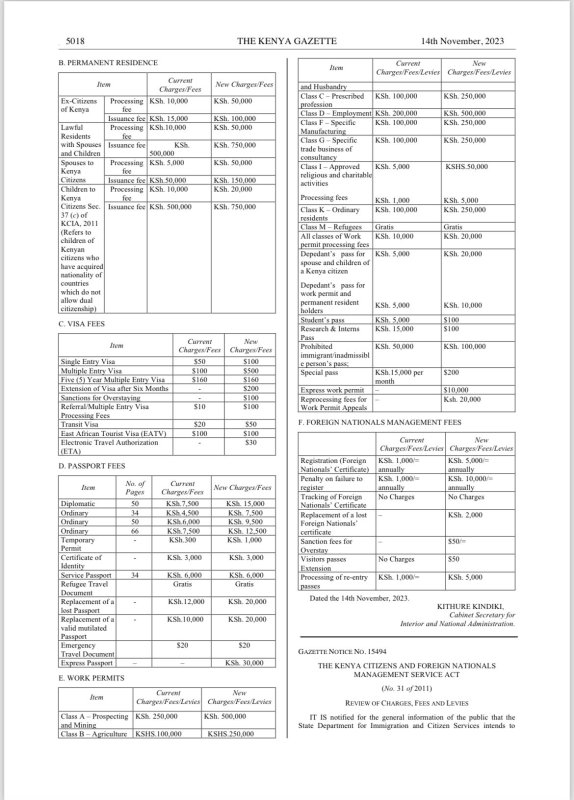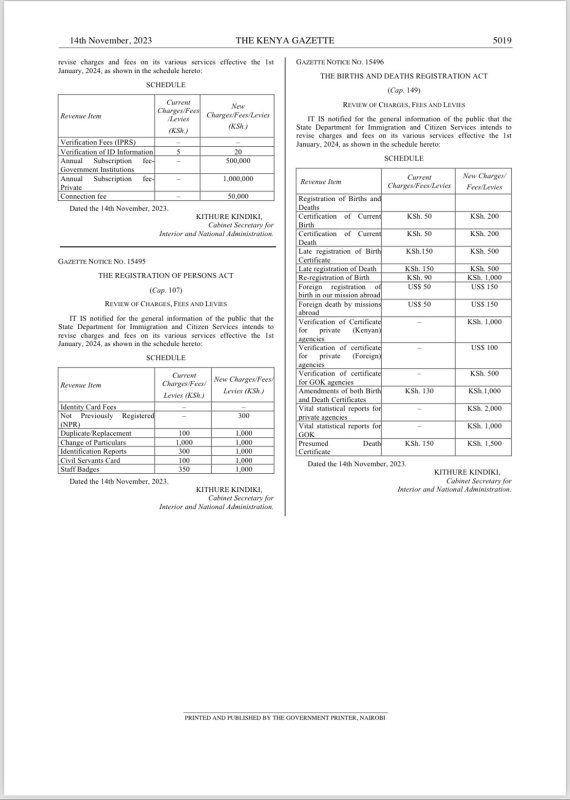 Last edited: